Since it was hubby's birthday yesterday, we had TWO family parties and I got a little behind in the Problogger Challenge! So, here is my attempt to catch up from Sunday AND Monday, Days 7 and 8!
Day 7's task was to write a link post. It entails linking some posts that you like from other bloggers! By the way, I would LOVE to be linked in case you're wondering! Hint! Hint!
1) As I commented on this blogger's post, my husband and I used to love Beavis and Butthead! Yes, I know it's juvenile, but at the time, we were both working a lot, I was going to graduate school and applying to doctoral programs. I thought I was stressed then...totally a different kind of stress than I have now! The stress I had then was somewhat under my control, now it's under the children's!
So, the totally primal, pre-adolescent humor fit right in to release the stress! I particularly loved when MTV showed a video and they'd comment on it! Hysterical! OK, I'll stop dating myself.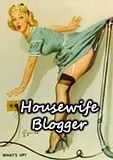 http://housewifeblogger.blogspot.com/2010/07/beavis-and-butthead.html
2) I thought this post was very clever! She does it every Monday! This lady also visits me regularly which I REALLY appreciate!
3) I linked to this blog because she visits me regularly (thank you!) AND I think she has the most beautiful backyard!